Luhe Masterplan
Where: nanjing, china - luhe district
Status: PARTIALLY Approved; AWAITING CONSTRUCTION.
client: nanjing planning commission
SIZE: 845 ACRES (1,000,000 CITIZEN CAPACITY)
Putting the 'Urban' back into Chinese Urbanism.
*designed as an urban designer under Thadani Architects + Urbanists based in Washington, D.C.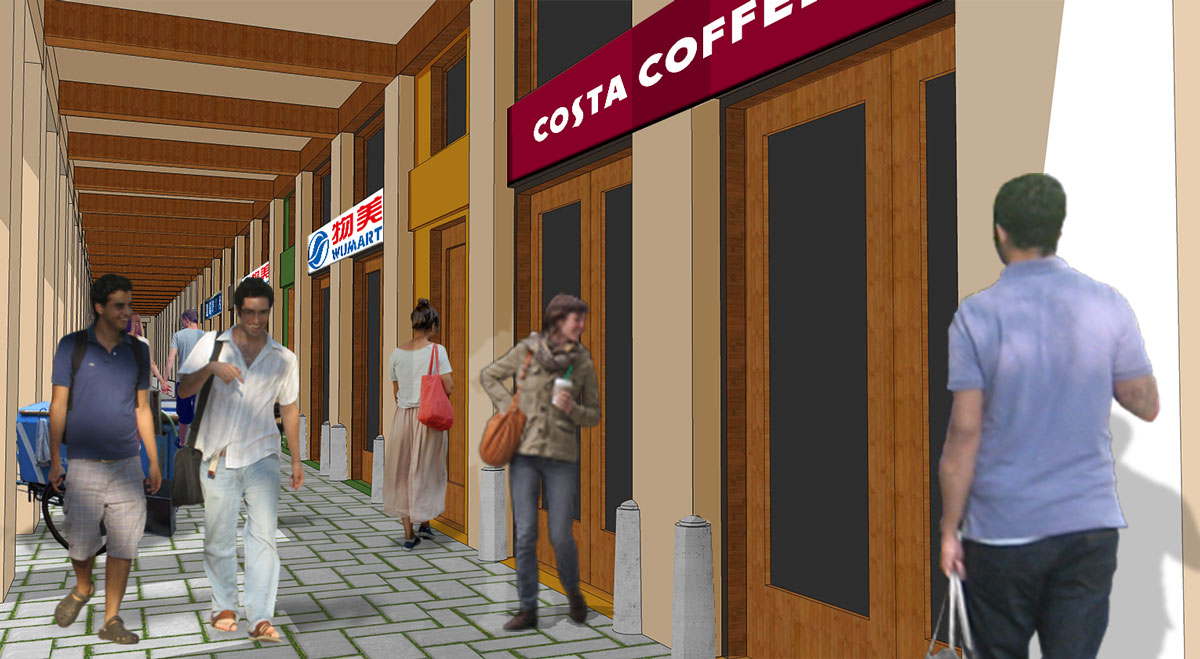 project description:
The Luhe Masterplan is an urban design for a future 3.5 square kilometer (845 acre) city center along the Chuhe River in Nanjing, China, a city in the Jiangsu Province. The center is one of many planned along this waterway and was zoned by the Nanjing Planning Commission to be a 'mixed use district' accommodating 800,000 to 1,000,000 full-time residents. At the beginning of the project we noticed stark differences between the Chinese mixed use definition and standard. The current trend in Chinese planning is to aimlessly build upward, segregate uses in the city and spread them among huge "farm-sized" blocks that are surrounded by 10 lane roads - standard for a typical Chinese city street. This type of planning philosophy produces unsafe streets for pedestrians, unsustainable neighborhoods, unused valuable land, and uncomfortable public spaces . Our goal was to negotiate and introduce into this plan as many sustainable and human-centric urban principles as we could. What occured was a merger of the two. We took the primary features the agency wanted - very tall buildings, tourist areas, waterfront, large themed-area, museum district - and we carefully organized them among smaller blocks with a diversity of urban street types that served various functions. These smaller streets and blocks significantly improve the control of traffic and make the city experience better for pedestrians on the street. The most significant achievement in the plan was the re-introduction of contextual small scale residential and mixed use buildings - townhouses, flats, residential on top of retail - that in recent decades have been neglected within the contemporary Chinese planning culture. These kinds of buildings are critical in creating authentic neighborhoods. We were able to clearly define those neighborhoods with local gathering centers in the form of parks and plazas. Mending these neighborhoods together is a multi-modal transit system including light rail and bike lanes. There is also a park network that offers citizens natural respite while sustainably managing the city's rainwater runoff. In the zoning code we introduced a height restriction that choreographs the skyline of the city center keeping tall buildings near the center and smaller human scaled buildings along the water's edge. We believe this project has the seeds to improve Chinese urban life and hopefully will spur similar development in the years to come.