TURNING A CELLAR OR BASEMENT INTO RENTABLE SPACE IS SIMPLY "BURRIED" VALUE IN THE FORM OF EQUITY
HERNANDEZ CELLAR RENOvation
WASHINGTON, D.C. - edgewood NEIGHBORHOOD
STATUS: PERMITTING
BUILDING TYPE: SINGLE FAM + BNB UNIT
PROJECT TYPE: RENOVATION + ADDITION
PROJECT SIZE: 630 sf bnb unit (156 sf addition)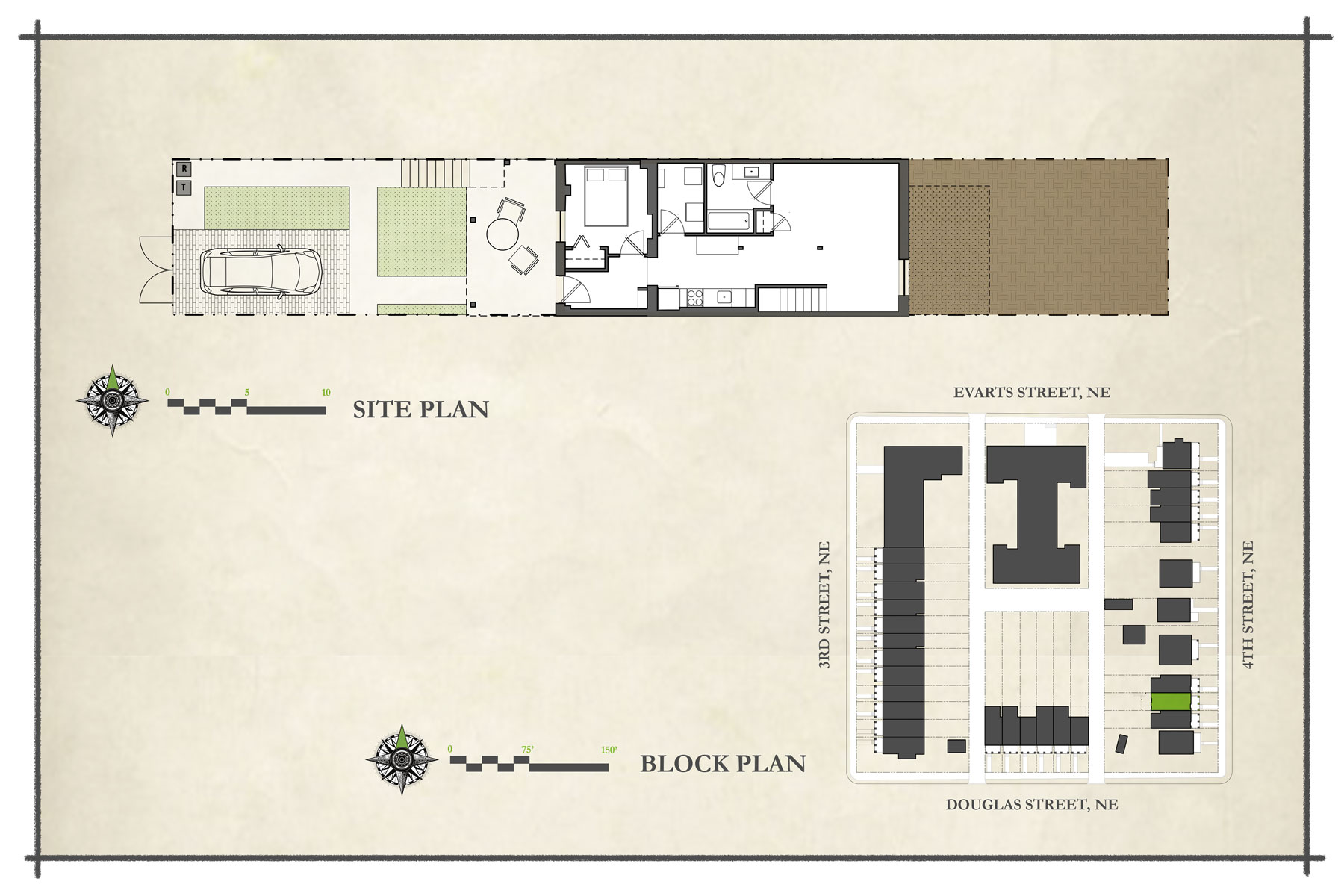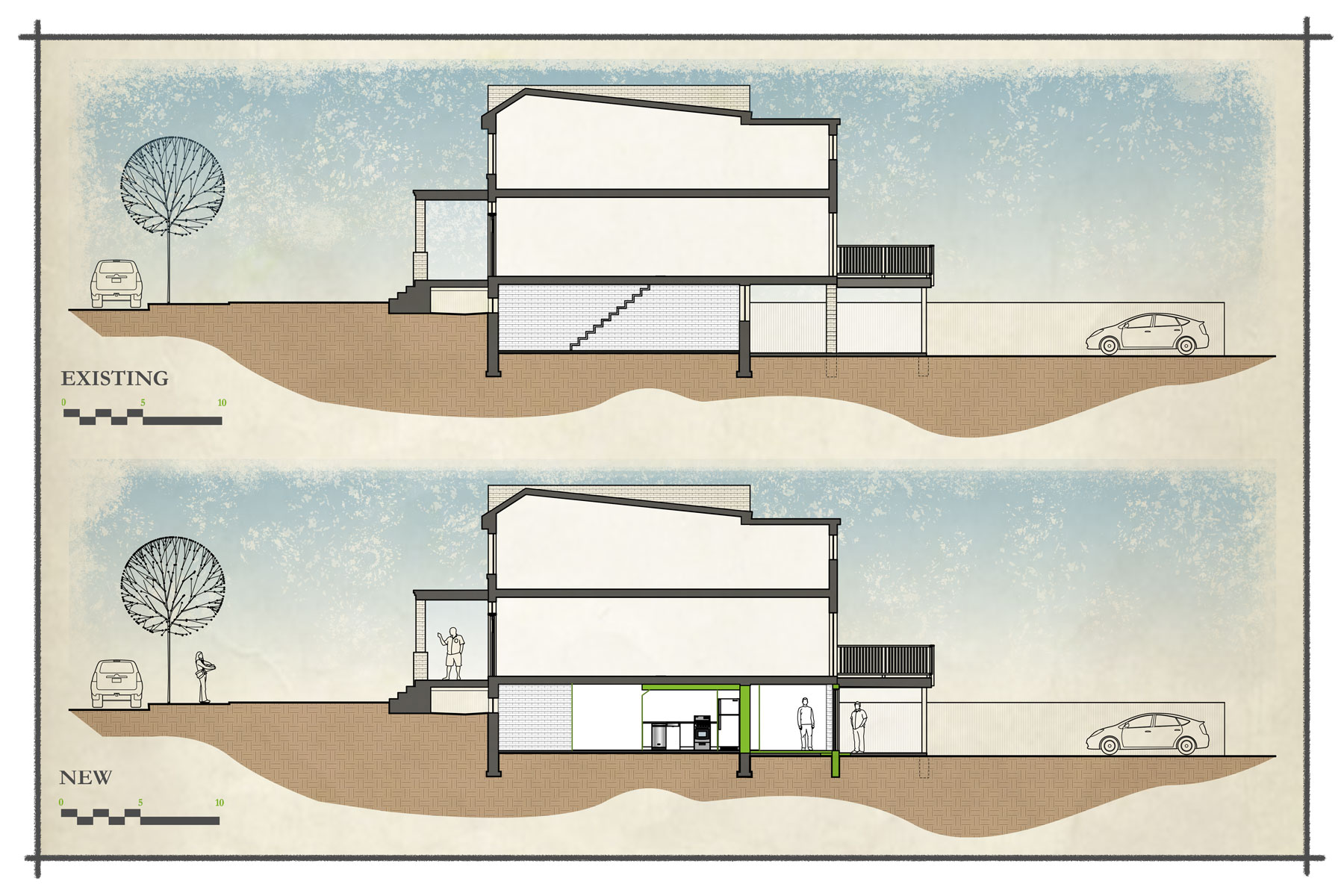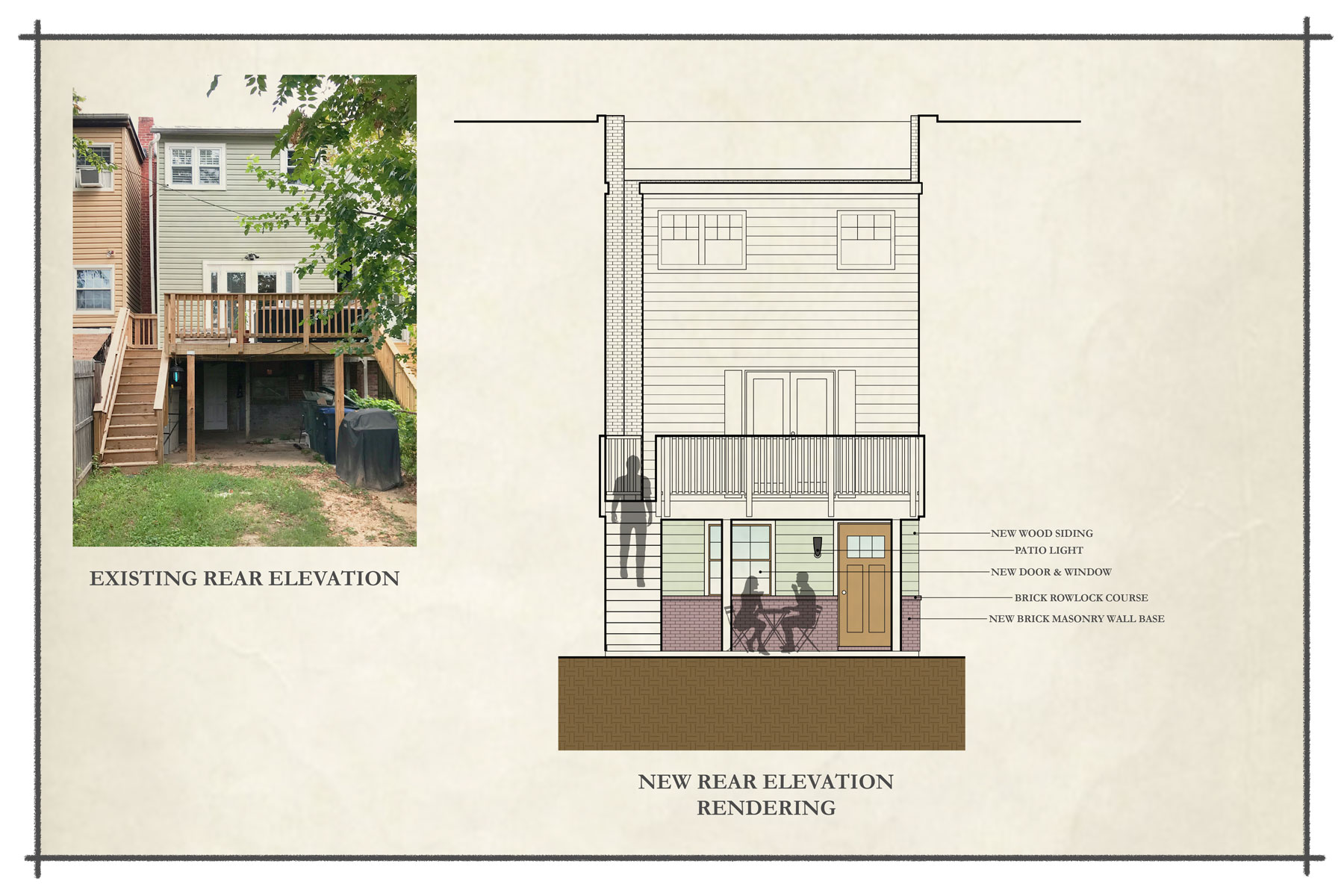 The Edgewood neighborhood in NE Washington, D.C. is one of the city's up and coming communities with lots of amenities around: a burgeoning retail corridor along Rhode Island Avenue, neighborhood parks, The Catholic University to the north, great city views of the National Shrine, Metro Stops, and plenty of historic DC neighborhood charm. Our client couple is the epitome of the "Do-It-Yourself-er". They purchased their property in Edgewood a few years ago and recently completed renovations on the upper floors while living in the home. Their attention has now turned toward renovating the cellar.
SMALL DEVELOPERS [K]omment
In critique, the permit department forced us to remove the original cooktop although there is nothing in the building code that prohibits it. This project should simply be interpreted as a second kitchen in a single family house. Regulatory offices must yield to their fears and allow residents the freedom to develop diverse building types in their homes for purposes of building a little wealth and having a place for transitional family members to live.
In the beginning our client debated between creating either a fully separated living unit (conversion into a duplex) or adding a bedroom suite to the existing single family house (Bed & Breakfast suite). Through the design process we explored both options. Renovating a basement or cellar into habitable space comes with its own set of challenges especially in older homes like this project where the existing ceiling height is low, the condition of the floor surface is questionable, and higher levels of egress need be satisfied. In the end, the couple decided to create a bedroom suite because the work required was more within the budget. Even still, the value of the property is increased because of the expansion of habitable space and the option to segregate the cellar into its own intimate place within the home.
We were able to capture more space by enclosing the area below the rear porch for a bedroom and back entry sequence. This allowed much of the original basement to be used as "living" space. The cellar now includes a bedroom, full bathroom, laundry room, generous closet space, and a kitchenette. Now, the home has the flexibility to either generate income or serve as additional space for a larger family.